(Last Updated On: June 18, 2018)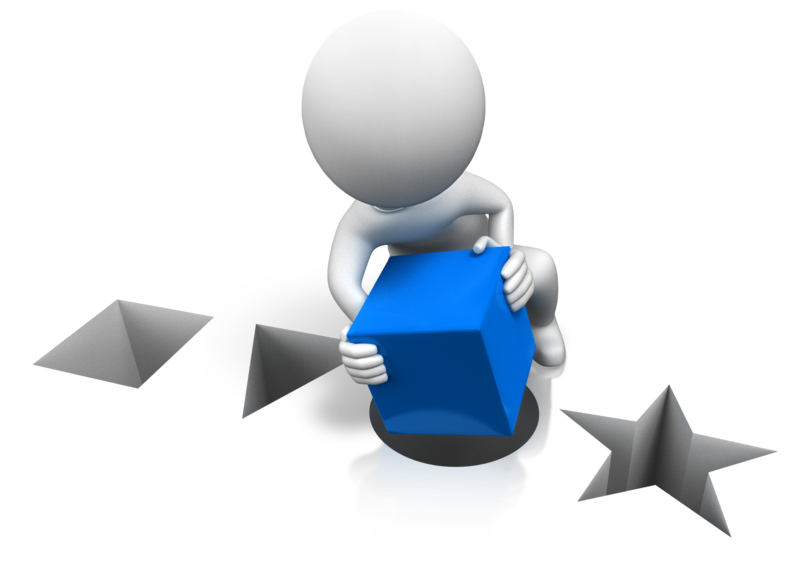 It is best to communicate the context of a Consistent and Reliable Operation via a 2-hr session, which Go2Cab delivers at no charge, to ensure that the audience fully understand the context and benefits of evidence based decision making in the context of Consistent and Reliable Operation leading to an actionable set of activities (not paper-strategy and paper roadmaps). This blog should help organisations thinking of or, have already started the effort to achieve operational excellence where the blog prepares the organisation for a healthy launch and implementation of reform and business transformation. It is with intent to instil a sustainable Consistent and Reliable Operation at all times. The context of this blog is at a point in time where an organisation has either decided or, thinking about improving one or more segments of the operations.
Go2Cab shares its hands-on experience to draw your attention to simple actions you may wish to consider when dealing with Analytics whether in general or, specific to operational excellence in the context of digital reform and business transformation.
Prerequisite 1 for Consistent and Reliable Operation: Be Prepared to Become Exposed and Accountable
Whether the organisation is small or it has grown through organic growth or acquisition, the operational activities may be still be managed with little or no metric-driven or evidence based decision making culture. One assumes that may be some evidence is used, but there are no guarantees that the evidence is the right evidence. Instead, opinions are almost the only way that makes or break day-to-day operations. The opinion based approach works well when organisations that are small and the leadership has adequate experience. In such circumstances, the evidence used is "empirical" and the leadership (including lowest level management) mentally process two or three factors at the same time and, most likely they make the right decision.
The complexity of the operation has very little to do with the size of the organisation. Running a smaller organisation can be more complex than running a larger [in size] organisation. Complexity is to due to the OPERATIONAL DYNAMICS (ie moving parts of the business in time) where opinion driven decision making leads to the sub-optimal (if not totally wrong) decisions. More of the "shoot off-the-hip" takes place every day. At some point, the leadership realises that it is becoming untenable to manage the operation with self-sustained profitability, to deal with the dynamics and, to manage a larger number of "interactions" become a real challenge to ensure the anticipated growth. And, despite all best intentions of everyone, things do not feel the same way anymore.
The paradox is that as soon as the organisation subscribes to evidence based decision making, the "wrong" and the "bad" are exposed. The ALL GREEN (which Go2Cab calls the "Watermelon"; green from outside red from inside) REPORTING does not work. People do not feel comfortable because evidence tends to point fingers implicitly. It is vital to ensure that EVERYONE IS COMFORTABLE and fully understand that ACCOUNTABILITY is A GOOD and POSITIVE THING. The more successful implementation of Consistent and Reliable Operation through evidence based decision making should ensure that "wrong" and the "bad" show up as early as possible to enable taking the timely corrective actions.
One of the first things the leadership should do is to formally state, enforce, promote and encourage everyone that the knowledge of the "wrong" and the "bad" are GOOD things rather than being exposed means a negative thing. When people highlight that something is not working, it is no longer a complaint. Instead, it is an opportunity to improve. When the "wrong" and the "bad" are due to someone's mistake, it is an opportunity to train, upskill and proactively prevent rather than an opportunity to punish. In this way, accountability becomes SINGULAR. There should be one single person accountable for the delivery of the MEASURABLE OBJECTIVE via TIMELY execution of the RIGHT tasks to deliver the expected outcomes of one or more SERVICE. Sure, some people help this person, but it is no longer a "committee" that is accountable. The other important ramification is that anyone's mistake can be exposed at any time including that of the leadership which means that everyone is treated in the same way and, no one should be ashamed of making a mistake. What people should be ashamed of is to repeatedly make the same mistake despite the training, assistance and support of the organisation. Such people should not be part of the organisation anyway.
One visible outcome of this prerequisite is for the leadership and the management at all levels to FULLY AND CONTINUALLY COMMIT (rather than ONLY SUPPORT) and, the mantra of the operation becomes "Do What You Say You Do" with no exception.
Prerequisite 2 for Consistent and Reliable Operation: Stop Generalisation, Motherhood, Paper-Strategy and Paper-Roadmaps
The pain which an organisation endures during business reform, business transformation or, when the leadership attempts to instil operational excellence is excruciating and costly in particular when more than attempt fails to deliver any tangible benefits. One common suggestion by advisors is to start a major review, the construction of target operating models and concepts of operations, "as is", gap analysis, "to be" and certify an army or people with Green and Black Belts. Other desirable actions are to hire a few more Master Blackbelts, and by now, the organisation has spent at least few millions and have not seen any benefits even after 12 to 24 months since they started. There is no doubt that the Six Sigma approach is required but you do not need to have a major review and to certify an army or people before you see the benefits. Go2Cab will help you do it without anyone being certified at your organisation and at much lower cost than anticipated. The first things the leadership has to do is to be BOLD, BRAVE, OPEN-MINDED and STOP the construction of paper-strategies, visionary statements and roadmaps and reams of MS Word, MS Excel and Visio-like diagrams.
There are FOUR important aspects of this issue that organisations fail to address. The failure to pay close attention to the following aspects will guarantee the failure.
Aspect 1: Healthy Consistent and Reliable Operation Starts with a Clean Slate:
Do not commence with the review of your "as is" situation. Instead, decide why you should exist and what you should be to fulfil the said existence. Remember that by now, you are rejecting all motherhood statements, generalisation and paper-strategies and roadmaps. Identify your customer together with the measurable objectives that will meet the Customer needs. Avoid data-flooding the operation and the Customer. Design the processes that are required to support well-defined capabilities and services which, by design and proper analysis methods such as those used by Go2Cab, the outcome will ensure meeting the desired Customer objectives.
Aspect 2: Consistent and Reliable Operation Requires You to Call a Spade a "Spade":
Formalise the definitions of keywords, phrases and terms used within the organisation. When appropriate, associate specific measures with one or more definition. Try to keep it simple but avoid becoming simplistic in everything you do in particular, the simplistic analysis of data or the operational situation (regardless whether or not you have or use data to analyse the situation). The simplistic analysis will most likely mislead you. Do not ignore the dynamics of the operation when analysing the data, your situation or when you gather data throughout the operation. Avoid focusing on one area and ignoring the other areas under the banner of "let us start simple". If the organisation is loosely coupled, the investments made to improve one single functional area is most likely wasted as such functional area cannot operate within a "dirty" environment. Do not streamline before you clean. Do not solely rely on simple statistics and surveys to guide you what and why you should review or improve a selected segment of the organisation. Go2Cab can help you identify the INFLUENCING FACTORS including the operational dynamics. In this way, you will use the evidence-based decision-making supported by the appropriate evidence to prioritise and maximise the ROI and achieve operational excellence in areas which matter most.
Aspect 3: Optimised Consistent and Reliable Operation Avoids Over-Metricising "Everything":
If you approach operational excellence the way Go2Cab promotes it, you will exactly know what data you need, how often you need it, what to do with the data and how the outcome will be actioned to achieve a quantifiably improved outcome. Do not associate a measure to things you do not need. One common mistake is to have a scorecard for everything including performance review. Such over-engineered outcome backfired quickly and may lead to loss of trust. THE MOST EXPENSIVE WORD UNDER THE SUN, within the origination.
Aspect 4: Successful Consistent and Reliable Operation Avoids the Assembly of SWAT and A-Teams:
Avoid the assembly of SWAT and "A" teams for operational excellence. Go2Cab repeatedly finds that operational excellence fails when organisations hire external advisors who are also helped by internal people to take charge of instilling operational excellence. Such actions tend to send the wrong message since people who are not involved are seen to be the "B" and "C" teams or the "bad" guys. Go2Cab will help you construct and coach the teams within your origination at all levels, where everyone contributes through a structured, well-orchestrated, timed training and well-defined actions. In this way, everyone will feel they are part of making the organisation better, and everyone is treated in the same way. When people are assigned to undertake or lead the planning or execution of a task, lead activities and influence the decision-making simply because they have been too long in the origination is not the right move. Cultivate the culture of ROLES played by QUALIFIED PEOPLE to deliver a SERVICE using one or more CAPABILITIES they already do or, they will possess rather than a culture that is largely influenced by HR-reporting lines and silos that usually are the determining factor to decide who should/can do what or otherwise.
Go2Cab's evidence based decision making approach will ensure that such poorly made decisions do not take place. Any report shall meet well-defined criteria which shall support the Customer objectives, meet the performance set for the organisation taking into account the operational dynamics, people, change management, learning and knowledge sharing. The outcome of the report shall be, at all times, actionable, accurate, relevant and timely. In this way, the visualisation [business intelligence] set of tools becomes a perfect solution. Such tools will enable the ease of visualisation, global access, sharing and auto-notifications of the INFLUENCING FACTORS in a manner that is ACCURATE, RELEVANT and TIMELY with little or no bespoke code or any complex IT setup, all delivered quickly at a relatively low cost.
Go2Cab hopes that we have shared with you enough information to help you identify similar situations in your domain or organisation. We also hope that you are better empowered to think through decision-making in different ways.
Please feel free to Contact us for a free consolation session. Hope we can offer you some help in actionable evidence based decision making.
Please share with us your view or your situation.