Go2Cab will Quickly Unlock Your Potential
Hands-On, Dedicated Custom-Designed and Custom-Delivered to Suit Your Needs
Main Features of Go2Cab Training
Go2Cab delivers training to Clients to address specific needs. We find that Custom-Designed and Custom-Delivered training outweighs generic approach to training. All training sessions are hands-on using real-world examples. We hold general and focused training sessions to senior managers and executives using real-world examples that directly relate to the domain of the Client.
Go2Cab tends to promote the use of commercial off the shelf tools during the training. In this way, the attendees will LEARN the "How to" using tools that are expected to become part of the BAU of the business. One of the main advantages of using commercial tools is to ensure business continuity at lowest possible risks.
All commercial tools used by Go2Cab are very affordable, widely used by many industries at a global level and are certified as the "best practice" by multiple industry sectors.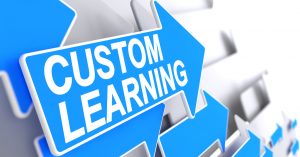 We tailor the content of training to address Client's needs. Upon the completion of the training session, the attendees are able to:
Better perform specific tasks.
Make better decisions at any level using the right evidence.
Make the OPTIMAL (ie the best-ever) decision first-time whereto outcomes is, at all times, accurate, timely and relevant.
Pragmatically apply the right decisions first-time where the outcome of the decision directly impacts the intended business objectives.
Go2Cab Transfer of Knowledge and Learning
Go2Cab Training and Knowledge Areas
Go2Cab learning and knowledge transfer are carefully designed to suit your needs. One of the main Go2Cab differentiators is to help you become the best-in-class to ensure that your personnel acquire the right skills to perform at the highest levels independently.
– Operational Excellence
– Various Types of Advanced and Predictive Analytics
– Business Performance
– Business Architecture
– Process Engineering
– Survey Design and Survey Analysis
– Actionable Intelligence
– Business and Systems Requirement
It is constructive to note that the last thing Go2Cab considers is the "Tool". As you can see from Go2Cab Blogs, Go2Cab evidence-based decision-making framework does not revolve around "Tools".
Go2Cab will transfer our knowledge to you and empower you to sue the most appropriate tool that addresses your needs.
Go2Cab promotes using commercial tools rather than bespoke coding in Excel and alike. Such approach will ensure business continuity and self-sustain operational excellence independently. Go2Cab will help you grow the capability you need very quickly at the lowest possible cost.
Go2Cab uses a combination of commercial tools to deliver its Services. Each software tool is suited to analyse specific situations where we will identify the INFLUENCING FACTORS that will most likely contribute to meeting the desired outcome. It is your call as to whether you wish to have one or more of your people trained with such tools where Go2Cab will train your staff on-the-job. The tools suite will provide you with the capability to:
Go2Cab uses the following tools to deliver its Services:
Minitab | Stata | Stella |  Tableau  | PowerSim |  ExtendSim  | FlexSim |  Helix ALM